In 2016 we've seen it all, from boxer dogs on trampolines to hybrid animals promoting energy drinks, proving online advertisers are really going the extra mile. With the effectiveness of TV adverts being criticised this year by Google, advertisers are encouraged to spend up to six times more on YouTube adverts. Only needing to pay if the advert is engaged with or more than 30 seconds are watched, it's a cost effective way to get the brand noticed.
As 2016 comes to an end, the Peaches look back at some of the top YouTube adverts of the year.
Procter & Gamble's Always did it again. Following on from the success of their 2014 #LikeAGirl YouTube campaign, they have created a 60-second advert promoting girls participation in sport. Their research showed that over half of girls quit sport by the end of puberty, so they made it their mission to inspire girls to keep playing and boost their confidence. Empowering adverts are proven to be two and a half times less likely to be skipped and 80% more likely to be shared and this advert really resonated with people all around the world.
Views: 28 million
Launched in February the advert promoted a new drink combining Mountain Dew, fruit juice and caffeine, three awesome things combined just like a puppymonkeybaby (you really need to see it to believe it).. Adding the advert to the Super Bowl conversation enabled the adverts success, with viewer retention at more than 100% of the 32 second advert, that is to say people weren't only watching the full 30 second spot, they loved it so much they went back and rewatched their favourite parts.
Views: 27 million
Samsung – Galaxy S7 and S7 Edge: Official Introduction
Samsung introduced their new range of Galaxy smartphones to the world earlier this year with an advert showing off the phones new slick features. Although released earlier the advert fought off competition and proved more popular than Apple's iPhone 7 introduction, which only received 22 million views.
Views: 46 million views
Alzheimer's Research UK teamed up with Christopher Eccleston and the makers of the Wallace and Gromit films, to create one of the most thought provoking YouTube adverts of 2016. The 90-second advert challenges misconceptions around the disease through the peeling and dissecting of an orange, as a metaphor for how Alzheimer's can cause the brain to weigh 140g less than a healthy one (the same weight as an orange). If you haven't seen the video yet, make sure to give it a watch.
Views: 478K
Nike was onto a winner with the most shared Euro 2016 campaign. The advert featured Cristiano Ronaldo colliding with English ball boy Lee during the match, causing the two to swap bodies. Viewers are taken on a journey watching the two adjust to their new lives, with both players eventually working their way to the top and meeting at an international game for one final clash.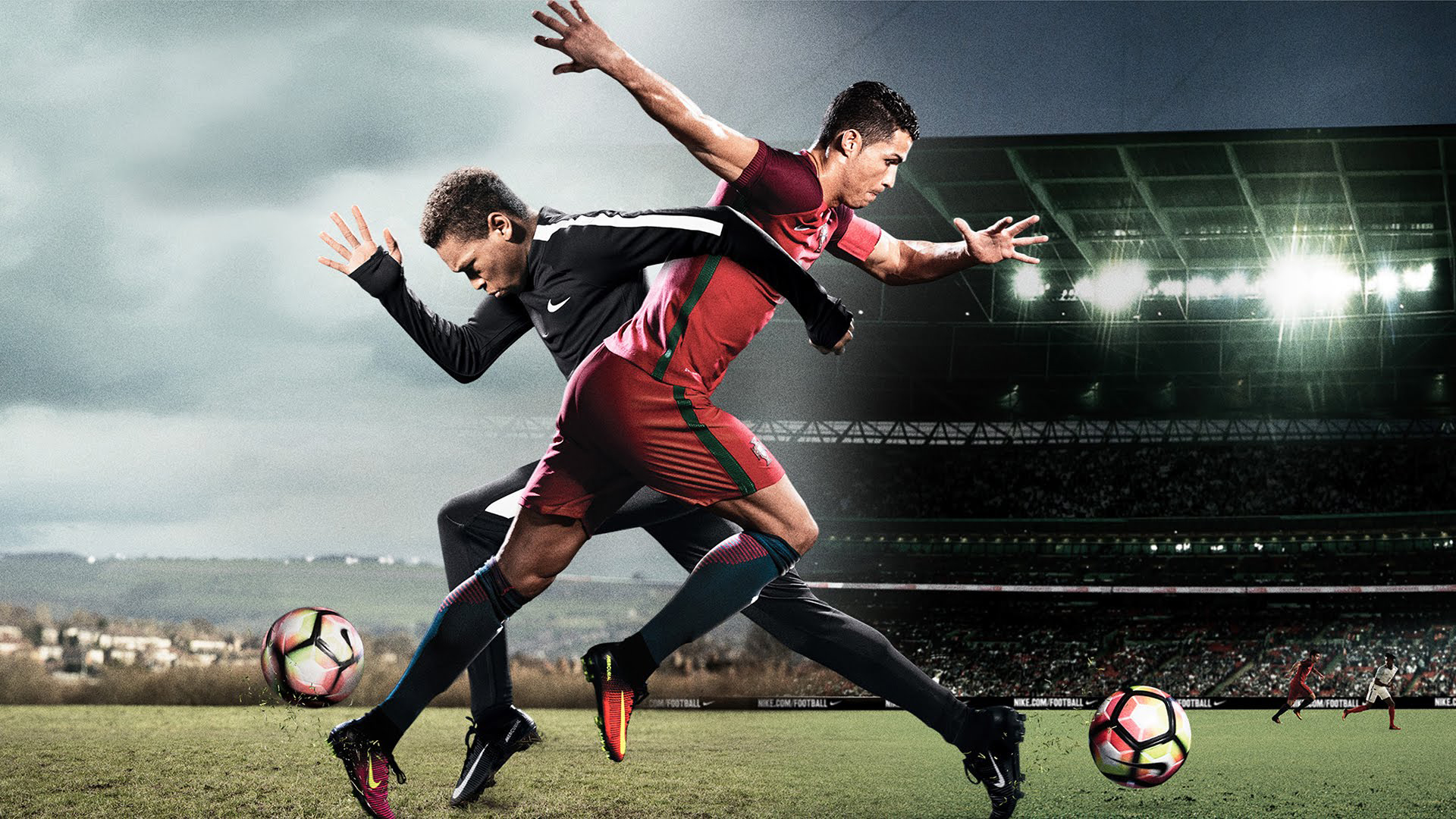 Views: 56 million
Unilever's brand Knorr created a social experiment, pairing two people up based on their same taste on food, to see if there was a spark. The couples knew they had been matched on their flavour profiles, but were not told they would be feeding each other blindfolded until the experiment. The advert really brought to life the ability of flavour to bring two people together and understand more about yourself, although we aren't convinced it's a successful matchmaking technique.
Views: 60 million
Make way for the most hilarious advert of 2016, from Chatbooks (a Utah-based photo book subscription service). Following the chaotic life of a mum, whose kids are jumping out of windows and firing arrows through the house, and of course she doesn't have time to create her own photo scrapbook! The advert had us laughing the whole way through.
Views: 1.2 million
We couldn't go through the best YouTube adverts of 2016 without mentioning a Christmas advert. Expectations were high and competition was tough this year, and we saw the likes of John Lewis' Buster the Boxer, Heathrow's teddybear grandparents pulling on our heartstrings and Burberry's star-studded "The Tale of Thomas Burberry". However, the clear winner was Sainsbury's animated musical starring James Corden with a whopping 14 million views.
Views: 14 million
What is a video round up without an appearance from the kings of video advertising than Apple themselves (especially as we mentioned Samsung, fair exposure and all…). Harking back to advertising of old, the new 'bulbs' ad is reminscent of the all time classic "think different". The mighty figures of the original have been replaced with mankinds finest innovations, including fire, locomotives and aircraft, loo roll, rocket powered men, some shameless self advertising, and even the tamagotchi. Many lightbulbs later, all becomes clear as the new MacBook Pro is revealed, shedding some light on uses for the new touch bar. If they could only shed some light on that dongle issue…
Views: 1.8 million
So, 2016… Destined for the history books for many, many reasons. Try as they will, even Google can't gloss over the bleakness that was 2016. However, in a year full of tragedy, Google provides glimmers of hope, interspersing each of the tragic events and passings with the highs and hopes that pulled us all out the other end. Google's Year in Search once again wraps up our countdown, having amassed 5 million views in just shy of a week. Before you decide to hide out through 2017, add to that tally and re inspire yourself, shed a little tear, and let's face it together.
Views: 5 million
With only 5 seconds to grab the viewer's attention before the advert can be skipped, big brands are going to continue pulling out all the stops to get their video noticed next year. However, you don't have to have a multi-million pound campaign to get your brand out there. Video content is an effective way to translate your brands message to consumers, creating emotion and leaving your story resonating with them.
Take a look at our YouTube channel here.